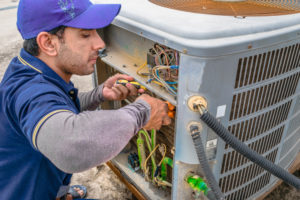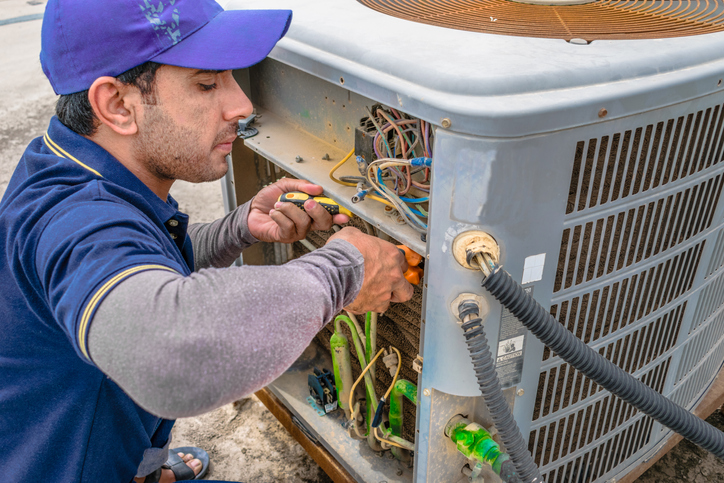 If you've been concerned about the aging air conditioning system in your home, but you're not sure whether or not it's time to replace it, you're not alone. Most of the time, people wait until their air conditioner finally breaks down to replace it. Unfortunately, this can be costlier than replacing it before that final breakdown. But how do you know that your AC needs to be replaced? The good news is, there are a few telltale signs you can be on the lookout for.
In this article, we'll explain what those signs are – and we'll also tell you how they can sap money from your wallet over time. And, we'll share with you how Stafford Mechanical Services can help you get the air conditioning you need – for less. Keep reading to find out the five signs that you can look out for that could indicate that it's time for an air conditioning replacement in your home.
5 Signs Your AC Needs Replacement
Your air conditioning system is more than 10 years old. When air conditioning equipment reaches a certain age – usually around 10 years – its efficiency levels start to decrease, especially if it hasn't received the maintenance it needs. Often, there are new technologies within that time frame as well, that make newer equipment operate more efficiently. An inefficient system will have a direct impact on your energy bills, so if you notice an unusual increase, it could be that your older equipment is simply not operating as efficiently as it should.
You're calling for repairs more often than you'd like. Often, an increase in the need for air conditioning repair calls and an increase in your energy bills go hand-in-hand. This is due to inefficiency, and also due to your system simply having to work harder to effectively keep your home cool.
There are hot spots and cold spots throughout your home. There are a few culprits that could be causing this, including duct issues, poor insulation, and improper equipment operation. If your duct system is in good working order, and you have the right levels of insulation throughout your home, it's likely that your older AC system is just not working as well as it used to.
Your home is very humid. Part of an air conditioning system's job is helping to remove humidity from the air. If it isn't doing that efficiently anymore, then chances are it needs replacement. Because humid air tends to hold the heat, it takes more energy for your AC to cool the air to the temperature you'd prefer, and your home comfort level is probably not where you'd like it to be, either.
Your air conditioning system is noisy. All air conditioning systems, new or old, obviously make some noise when they operate. That's to be expected. But if your AC is making a loud, unusual noise, it could indicate that your air handling unit needs replacement, which unfortunately can be costly. If your system is older and out of warranty, many times it is more cost-effective to replace the unit rather than the coil.
When you need air conditioning services, Stafford Mechanical can help.
At Stafford, we understand that nobody wants to think about having to replace their air conditioning equipment. We know new air conditioning installation can be costly, but we also know an older, inefficient system that needs frequent repair can often cost you more in the long run. When you schedule a consultation with us, we'll provide you with an honest assessment of your current system. If you don't need new equipment or simply need a couple of cost-effective repairs, we'll tell you. But, if you should consider replacement, we'll explain to you why, and how we can help.
Right now, we can help you save up to $1,650 on a new system with manufacturer rebates, with additional utility rebates available to you on some models. This special offer is only available through June 30, 2021, so call us today at (860) 684-9485 to learn more. We look forward to helping you get the comfort – and energy efficiency – you and your family deserve.