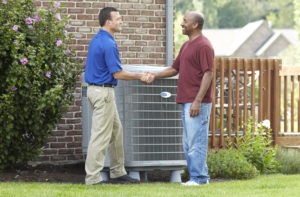 When the summer temperatures get too hot to handle, most people turn to their home's air conditioning system for relief and comfort. Our home cooling systems allow us a reprieve from the summer heat, giving us space to relax, cool down, and sleep better at night. But, if your home's AC system is acting up, you and your family might not be enjoying the best comfort possible.
For AC Repair,
call or click here:
860.684.9485
Ask A Tech
Fortunately, there are a few ways you can tell if your air conditioning system needs some service. Of course, if it isn't operating at all, you should call your HVAC contractor and schedule an appointment right away. But, there are a few other indicators that are more subtle, but can point to air conditioning concerns that shouldn't be ignored.
5 Signs You May Need AC Repair Services
If you're concerned that your air conditioner isn't performing as well as it should, here are a few signs that you might need some repairs:
Utility bills are on the rise. If you've noticed an increase in your utility bills that seems unusual, there is a chance your AC is working harder than it has to be. This could indicate an issue with your system – it could be as simple as a dirty filter. Check your filter first; if that's not the problem, it's probably time to give Stafford Mechanical Services a call.
Different temperatures throughout your home. If you have central air and notice that some rooms are noticeably warmer than others, there could be a problem with your air ducts or the sizing of your current AC system.
Noises coming from your unit. Obviously, your air conditioning system will make some noise when it runs. But if those noises sound like grinding, whining, or pinging, it could indicate an issue with your system.
Your home is dustier than usual. If you're noticing extra dust flying through the air when your system is operating, chances are you need to change the filter in your system. This is a simple measure that you can do yourself, but if you're not comfortable with that, our technicians are happy to help.
You're just not comfortable. Maybe you have to keep adjusting your thermostat, or maybe your system isn't cooling your home down as well as it should. If you're noticing that your AC system is simply not keeping you as comfortable as it has in the past, you may need some repairs.
Getting the air conditioning repair you need is as easy as calling Stafford Mechanical.
At Stafford Mechanical Services, we're ready to help you get the air conditioning repair services you need to be comfortable all summer long. We take great pride in not only providing our customers with top of the line equipment from brands such as Carrier®; we are also pleased to offer you professional services from our expert technicians. So, if you need repair services, give us a call at (860) 684-9485. We'll be happy to help with all your home comfort needs.