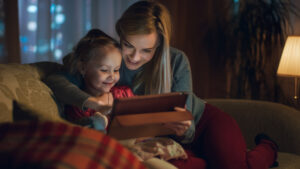 Once the chilly temperatures return, we rely on our home heating system to stay warm and comfortable. In the Northeastern part of the United States, most homeowners rely on their heating system for several months during the year. That's why it's important to make sure your heating system has what it needs to operate at its best and most efficient.
Fortunately, there are some ways that you as a homeowner can help your home's heating equipment operate both effectively and efficiently once Old Man Winter comes to stay. In this article, we'll share five tips that can help you, and we'll explain how Stafford Mechanical Services, Inc. can assist in keeping your heating system operating properly. Keep reading to learn more!
5 Tips to Help Your Heating System Keep Your Home Cozy This Winter
Even though it's still the fall season, cooler weather has arrived. There's no better time than the present to take some measures that can help you make the most of your home heating system.
Check for drafty doors and windows. Drafty doors and windows let the cold air into your home, and that makes it harder to regulate the temperature and forces your heating system to have to work harder. One way to check for drafts by doors and windows is the candle test. Simply hold a lit candle near the door or window, and if the flame flickers or goes out, a draft is likely. You can find what you need to seal the draft, such as caulk and weatherstripping, at most home improvement stores.
Keep your home well-insulated. Insulation helps to keep the heated air inside your home and keep the cold air outdoors where it belongs. And, proper insulation levels can help during the summer months, too, as it keeps the conditioned air inside and provides a barrier against the heat.
Replace outdated thermostats. Older thermostats often have issues with their sensors, which means they don't measure the temperature accurately. And, many older models are non-programmable, which means you need to remember to lower the temperature when you leave your home or at bedtime. A programmable or smart thermostat can help your heating system operate more efficiently – helping you save money on your utility bills.
Use the sun's rays to help heat your home. Even on chilly days, if the sun is shining brightly, it can help keep your home warm. Open your blinds and drapes on sunny days to take advantage of its warmth.
Make sure your HVAC filter is clean. A dirty HVAC filter can cause your system to operate much less efficiently and can even cause the air in your home to be filled with dust and other particles when your heating system runs. It's good to check it at least monthly during those times when your heating system runs frequently.
By following these tips, you can help your heating system operate more effectively and efficiently, allowing you to enjoy better home comfort, and potentially even save money on your heating bills.
Stafford Mechanical Services, Inc. can help you get the heating services you need.
At Stafford Mechanical Services, we work hard to ensure that your home is always comfy. As a full-service heating contractor, we're pleased to provide our customers with the heating maintenance, repair, and installation services they need. We proudly service Carrier heating equipment and many other brands as well. You may contact us via phone at (860) 684-9485. We look forward to helping you with all your heating needs.