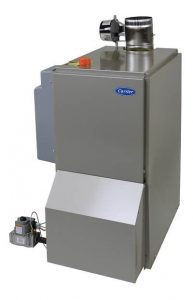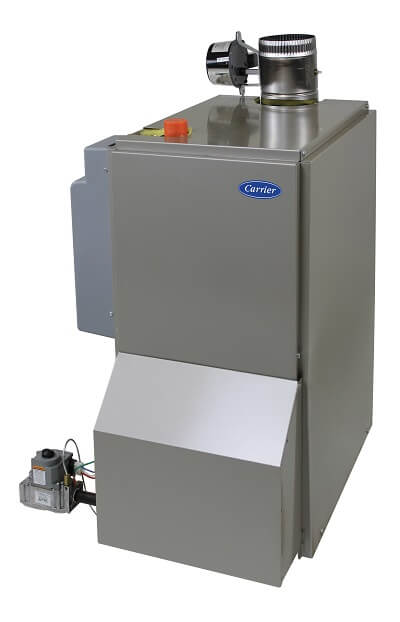 When it's time to install a new boiler in your home, you need a qualified boiler contractor to help you choose the best possible boiler available. What's more, you need them to provide you with expert boiler installation and service after the sale. When you work with Stafford Mechanical Services, Inc., you can trust us to meet all your boiler needs, including professional boiler installation in Stafford Springs and North Central CT.
At Stafford, we're pleased to offer our customers high-quality, high-efficiency boiler systems from the industry's leading manufacturers. We will make sure your boiler is installed with complete professionalism to your total satisfaction. Our expert technicians are licensed and have been fully trained to provide the best possible boiler installation available, as well as complete service after the sale.
GET STARTED WITH AN ESTIMATE
Call Stafford Mechanical at (860) 684-9485
See What Customers Are Saying:

"Great Job"
The crew showed up on time and worked thru the day to remove my older furnace and air conditioning system and installed the new units on the same day. Did a great job and cleaned up all debris before they left.
Daniel B.
– via Google Reviews

"Responsive, Friendly and Highly Competent"
I would highly recommend Stafford Mechanical. They were responsive, friendly and highly competent.
Nicole C.
- via Google Reviews

"They do it right!"
Technician arrived on time and was courteous and very respectful while in our home. I have used Stafford Mechanical for 5 years now and have never had a bad experience. They do it right!
Susan M.
- via Google Reviews

"Best Price... A Pleasure to Work With"
I have used Stafford Mechanical for service since 2013 for all my HVAC. The company is very professional and knowledgeable. I needed to replace my 18-year-old oil boiler, and they quoted me the best price compared to other companies in the area. I would highly recommend them for any of your HVAC service. Bob the owner and the service crew are a pleasure to work with.
Jonathan D.
- via Google Reviews
Why Choose Stafford Mechanical
Providing expert service since 1991
24-hour emergency customer service for contract customers
We hire NATE and EPA certified techs
Financing available with approved credit
To learn more, visit About Stafford Mechanical
Stafford Mechanical offers professional boiler installation in the Stafford Springs area.
When you work with Stafford on your boiler installation, we'll provide you with the best service possible. And, we're a full-service boiler contractor, providing a complete range of services to our customers. In addition to boiler installation, choose us for:
The Stafford Mechanical Benefits:
We take pride in the systems we install, the neatness of our installations and the comfort and satisfaction we deliver to our customers.
Our service department is available 24-hours for emergency customer service.
We also offer full maintenance contracts for all types of heating and cooling systems.
When you need boiler installation for your home in the Stafford Springs area, you can count on Stafford Mechanical Services, Inc. to help you. We proudly service Carrier heating products as well as any other brand.
You may contact us via phone at (860) 684-9485. We look forward to helping you with all of your boiler needs.