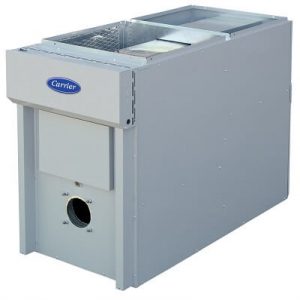 Your Storrs home's heating system has an important job to do – it works hard all winter long to keep you and your family warm. The best way you can show your appreciation for its hard work? Choosing a professional, reliable heating contractor to provide the service it needs.
At Stafford Mechanical Services, Inc., we proudly provide comprehensive heating solutions for our Storrs customers. We're pleased to help you and your family stay comfortable and safe all winter long, no matter what the weather outside is like.
Stafford can help you get the heating you need for your Storrs home.
Stafford is pleased to offer our Storrs customers with a full listing of heating services. When you work with us, you can choose from:
Heating Maintenance: You can keep your heating system up and running effectively and efficiently when you get the annual heating maintenance it needs. Stafford Mechanical Services, Inc. provides expert preventive maintenance that will help ensure your system runs great this winter, and for years to come.
Heating Repair: Heating system breakdowns often occur at the most inconvenient times. But, when you choose Stafford Mechanical Services, Inc. to help, you can rest assured we will provide you with heating repair for your Storrs home promptly. That way, you and your family will be warm and toasty again before you know it!
Heating Installations: When the time comes to install a new heating system in your home, you'll want a contractor who's reliable. At Stafford Mechanical Services, Inc., we not only provide you with the best heating equipment available; additionally, our expert technicians will install your heating system to perfection.
Ductless Heating: Do you have a room in your Storrs home that you'd like to be warmer in the winter, but where there isn't adequate access to ductwork? Then an energy-efficient ductless heating system from Stafford Mechanical Services, Inc. might be just the thing to help you enjoy greater home comfort this winter.
Heat Pumps: Heat pumps can provide you with efficient home heating and cooling, all in one unit. Stafford Mechanical Services, Inc. installs heat pumps in your home that offer the best in heating and cooling, in an energy-efficient, environmentally sound package.
Radiant Floor Heating: We've all experienced the chill of walking across a cold floor on a winter's night. But did you know you don't have to? When you choose radiant floor heating from Stafford Mechanical Services, Inc., you'll enjoy warm, toasty floors that keep your entire Storrs home heated and comfortable all winter long.
Geothermal Heating: Did you know you could tap the earth's natural resources to help keep your home warm? Geothermal heating from Stafford Mechanical Services, Inc. can help you utilize heat from the ground, providing energy-efficient comfort that's both environmentally friendly and cost-effective.
Pool Heaters: Would you like to be able to enjoy your pool a little longer? Then let Stafford Mechanical Services, Inc. install a heater for you. With your pool heater installation, you'll enjoy an extended swimming season from early spring to late fall – at a comfortable temperature the whole family will appreciate!
No matter what your heating need for your Storrs home, Stafford Mechanical Services, Inc. is ready to assist you. We proudly service Carrier heating equipment and many other brands as well. You may contact us via phone at (860) 684-9485. We look forward to helping you with all of your heating needs.
The Stafford Mechanical Benefits:
Each system we install is a custom fit to your home in our sheet-metal duct fabrication shop.
We do 100% of the job, so there will be no third-party showing up at your house to install the ductwork.
We take pride in the systems we install, the neatness of our installations, and the comfort and satisfaction we deliver to our customers.
Our service department is available 24-hours for emergency customer service.
We also offer complete maintenance contracts for all types of heating and cooling systems.
GET STARTED WITH AN ESTIMATE
Call Stafford Mechanical at (860) 684-9485
See What Customers Are Saying:

"Great Job"
The crew showed up on time and worked thru the day to remove my older furnace and air conditioning system and installed the new units on the same day. Did a great job and cleaned up all debris before they left.
Daniel B.
– via Google Reviews

"Responsive, Friendly and Highly Competent"
I would highly recommend Stafford Mechanical. They were responsive, friendly and highly competent.
Nicole C.
- via Google Reviews

"They do it right!"
Technician arrived on time and was courteous and very respectful while in our home. I have used Stafford Mechanical for 5 years now and have never had a bad experience. They do it right!
Susan M.
- via Google Reviews

"Best Price... A Pleasure to Work With"
I have used Stafford Mechanical for service since 2013 for all my HVAC. The company is very professional and knowledgeable. I needed to replace my 18-year-old oil boiler, and they quoted me the best price compared to other companies in the area. I would highly recommend them for any of your HVAC service. Bob the owner and the service crew are a pleasure to work with.
Jonathan D.
- via Google Reviews
Why Choose Stafford Mechanical
Providing expert service since 1991
24-hour emergency customer service for contract customers
We hire NATE and EPA certified techs
Financing available with approved credit
To learn more, visit About Stafford Mechanical