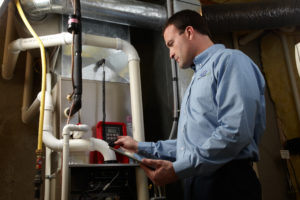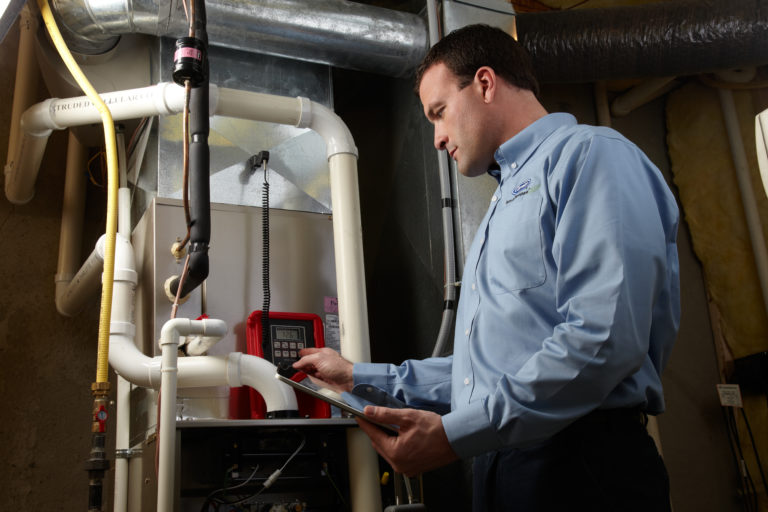 When you invested in your Carrier® heating system like a furnace, boiler or even a water heater you chose quality and craftsmanship. Your Carrier heating equipment is the heart of your home – keeping it cozy and comfortable, no matter how cold it gets outside. Not to mention, if you chose an ENERGY STAR® qualified model, you also selected home comfort that would not only keep you warm, but would provide energy efficiency and lower your utility bills.
Even the very best home comfort equipment benefits from maintenance, however. Think about it – you wouldn't want your luxury automobile to go without oil changes, new tires every so many miles, or its yearly tune-up. Your heating system is just as important. So, when fall arrives, you should schedule your heating maintenance – so your system will stay its most effective, efficient best.
Stafford can help you get the maintenance you need on your Carrier® equipment.
When you choose heating maintenance for your Carrier furnace from Stafford Mechanical Services, Inc., you can keep your heating system running smoothly and efficiently all winter long. We provide the expert preventive maintenance you need to help ensure your system will run great this winter, and for years to come.
We're proud to help our customers get the most out of their home heating system. By choosing one of our comprehensive maintenance plans, you'll receive an annual cleaning and inspection on your furnace. Additionally, you'll get priority service in case of emergency. You can count on your system operating more efficiently, and you'll reduce the chances that it could experience a costly breakdown.
Count on us to help you with all your home heating needs.
At Stafford, we're pleased to provide you with maintenance on your Carrier heating equipment, including gas, oil and propane systems, delivered by our expert technicians. And, we proudly offer a complete range of services for you, including new furnace installations and furnace repair. You can rely on us to not only install the very best Carrier heating equipment in your home, but keep it running beautifully for you for years to come.
Stafford Mechanical Services, Inc. is ready to assist you with your heating maintenance needs. We proudly service Carrier heating equipment and many other brands as well. You may contact us via phone at (860) 684-9485. We look forward to helping you with all of your heating needs.