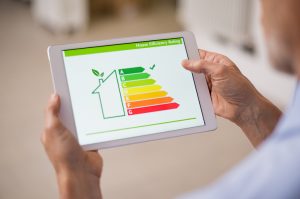 Over the years, there have been many advances in home heating systems. Today's equipment is definitely not your grandfather's, and modern systems are made with energy efficiency and environmental friendliness in mind. Many people still prefer to use gas or oil-burning furnaces for their homes. There has been a movement toward improving these types of systems so they're much more energy efficient, still while providing you and your family with the comfort you need.
For more information
call or click here:
860.684.9485
Ask A Tech
According to the Department of Energy (DOE), most older furnace systems had efficiencies that ranged between 55 and 70 percent. What this meant for homeowners was that anywhere between 45 and 30 percent of the energy used by these furnaces was lost – making them inefficient, and home heating costly. Now, furnace systems can achieve much higher efficiencies – some up to 98.5 percent! That translates into much less money spent on fuel bills for you, and much less pollution output for our planet.
Many types of high efficiency heating systems are now available.
The DOE indicates that if your heating equipment is old, worn out, inefficient or significantly oversized for your home, the best and easiest solution to the problem is to replace it with a newer, more advanced model. At Stafford Mechanical Services, we can help ensure that your new system not only provides you with better efficiency, but also is the right size and configuration for your home. We can also help you heat areas of your home where ductwork is impossible or impractical, with super-efficient ductless heating.
By adding ductless heating to spaces that have not been typically heated, you'll be able to balance out the temperature in your home, and your gas, oil or propane furnace won't have to work as hard. The result is much more comfortable home and better energy efficiency. And of course, maintaining your new heating system will help it stay at its most efficient and effective, so be sure to contact Stafford for your annual heating maintenance needs.
When you count on Stafford Mechanical Services, Inc. to help you with your heating needs, we'll help you get the right system for your home. Our professional technicians will provide you with high-quality equipment and expert installation. We proudly offer Carrier® heating equipment, as well as many other brands. Just give us a call at 860.684.9485, and we'll be happy to discuss the best type of heating for your home with you.