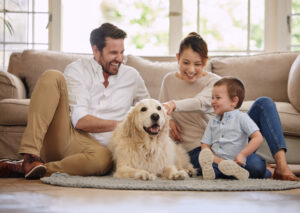 Once spring and early summer arrive, trees start to bud and flowers start to bloom, and people all throughout the neighborhood start to get their lawns in shape. While this is a time for enjoying the beauty of nature, it can also be difficult for anyone who suffers from seasonal allergies.

For more information,
Call or click here:
Ask A Tech
860.684.9485
Pollen from trees, flowers, and grass is often the main culprit when it comes to allergies and can cause discomfort including sniffling, sneezing, and itchy, watery eyes. While there isn't a lot Stafford Mechanical Services can do to help you while you're outdoors, we can help you take measures inside your home to keep pollen, mold spores, dust, and other common allergens at bay.
Get the products you need for better indoor air quality, or IAQ.
When you count on us to help you reduce the pollutants in your indoor air, we can provide you with excellent products to help. We offer advanced air purification systems that can help you enjoy cleaner, fresher air, as well as filtration that can keep particles out of your home comfort system – and out of the air in your home. Learn more about our IAQ products below:
Air Purification: We offer the Air Knight, one of the most advanced air purification systems on the market today. The Air Knight system uses a unique new indoor air quality process to naturally produce ionic oxidizers that proactively seek out and purify pollutants in the air AND on surfaces. The Air Knight® is virtually maintenance-free and reduces odors, air pollutants, VOCs (chemical odors), smoke, mold, bacteria, and viruses.
Air Filtration: Did you know one of the easiest ways you can keep the air in your home cleaner and fresher is simply by making sure your system's filter is changed regularly? Air filters are beneficial because they trap pollutants, allergens, and other pathogens that can cause poor indoor air quality. We'll be more than happy to help you with your home's air filtration, eliminating contaminants so that the air you're breathing is cleaner.
Count on Stafford Mechanical to help you get the IAQ products you need.
By working with Stafford, you can count on us to provide you with the best indoor air quality equipment available. Our team of talented technicians can help you get the products you need to reduce allergens in your home and enjoy cleaner, fresher air. They're fully licensed and have received the training they need to provide you with superior service. You may contact us via phone at (860) 684-9485. We look forward to helping you with your indoor air quality needs.