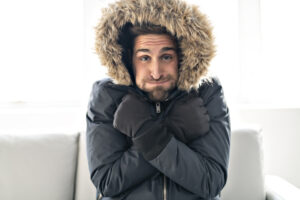 Too often, homeowners discover that their home's heating system isn't working as it should during the coldest parts of winter. It can be discouraging to discover that you might need a new furnace or boiler when the temperatures outside are at their chilliest, but replacing a failing heating system can be the best choice for you and your family for several reasons.
First and foremost, a failing heating system can become a safety concern. Additionally, you might be uncomfortable and cold, or you might be paying way more on your utility bills than necessary. In this article, we'll help you identify some reasons why updating your heating system could be a great decision, and how Stafford Mechanical Services, Inc. can help. Keep reading to learn more!
5 Reasons Why New Heating Equipment May Be a Good Choice
Replacing major equipment like your home's heating system can be an expense. You'll want to be sure your system really does need replacement, and you'll want to choose new equipment that's built to keep your family comfortable now and for years to come. So how do you know if you need new heating equipment? Here are five reasons that may help you decide:
Your current system is more than 10 years old. Once your heating system hits the 10-year mark, it often becomes much less effective and efficient when it comes to keeping your home warm. This can be especially true for equipment that has not been properly maintained. Not to mention, heating equipment technology is always improving, so today's units are much more efficient than their older counterparts.
You've made changes to your home since installing your current system. Have you added to your home or converted areas like garages and basements into usable living space? If so, that means you've added to the square footage of your home as well – and your current heating system might not be able to efficiently meet the demands. In this instance, you may not have to update your entire heating system, though – adding ductless heating to the new spaces can help.
Your heating system is no longer under warranty. Once your system falls out of manufacturer warranty, it might be a good idea to at the very least start thinking about replacing it. Unfortunately, once a system is out of warranty, you will have to pay for any new replacement parts it might need, which can start to add up with older systems.
Your heating system is not very energy efficient. If your utility bills have steadily been on the rise, it's probably a good time to think about replacing your current heating system. As heating equipment ages, it becomes less efficient year over year. Older systems may not have been manufactured to be as efficient as their current counterparts. And, older electric baseboard heating can be replaced by much more efficient modern equipment, such as ductless heating.
You've had to make a lot of expensive repairs. If the repairs you've had to make to your heating system have really started to add up, it may be more cost-effective in the long run to replace your heating system. If the cost of repairs is 50 percent or more than your system is currently worth, replacement is very likely the more economical option.
Can Stafford Mechanical Services, Inc. help me get a new heating system for my home?
As a full-service heating contractor, Stafford Mechanical Services, Inc. will be more than happy to help you get the heating services you need, including new heating system installation. We proudly install quality Carrier® heating equipment, so you can count on reliability, durability, and the best in home comfort. No matter what your heating system needs, you may contact us via phone at (860) 684-9485. We look forward to helping you with all of your heating needs.