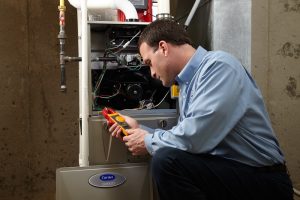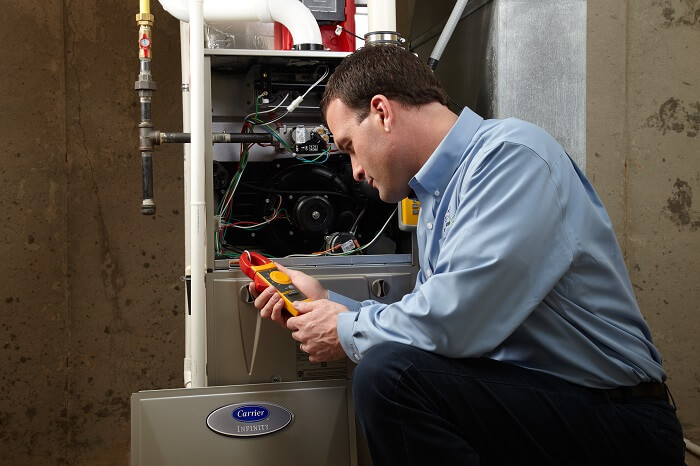 Unfortunately, it seems that heating systems break down at the most inconvenient of times. That's why you should choose Stafford Mechanical Services, Inc. if you need heating repair for your Vernon home. We'll provide you with the repairs you need promptly, so you and your family will be comfortable again in no time!
Trust the professional technicians at Stafford to meet the heating repair needs of your Vernon home promptly and expertly. They are licensed, have been specially trained to get to the root of your heating system's problem, and can get the necessary repairs made as quickly as possible. At Stafford, your family's comfort and safety are of the utmost importance to us, which is why we're available to help 24 hours a day, 365 days a year.
When you need heating repair for your Vernon home, rely on Stafford Mechanical Services, Inc.
At Stafford, we're happy to assist customers in Vernon with their heating repair needs. We offer complete repair services provided for you by our skilled technicians. We offer a complete listing of heating services and can help meet your every need for your convenience. Aside from heating repair, we proudly offer:
Stafford Mechanical Services, Inc. is ready to assist you with your Vernon home's heating repair needs. We proudly service Carrier® heating equipment and many other brands as well. You may contact us via phone at 860.684.9485. We look forward to helping you with all of your heating needs.
The Stafford Mechanical Benefits:
Each system we install is a custom fit to your home in our sheet-metal duct fabrication shop.
We do 100% of the job, so there will be no third-party showing up at your house to install the ductwork.
We take pride in the systems we install, the neatness of our installations, and the comfort and satisfaction we deliver to our customers.
Our service department is available 24-hours for emergency customer service.
We also offer complete maintenance contracts for all types of heating and cooling systems.